Moving From The Bay Area to Oregon: The Ultimate Guide
There are many reasons people move to Oregon from The Bay Area. Whatever the reason your family wants to relocate, Luxury agents, Chris and Tiffany Larsson from Oswego Real Estate Group are ready to answer all your questions.
Where Are The Best Places To Move In Oregon?
The most comparable lifestyle to the Bay Area in terms of luxury, people, and amenities would be in two adjoined cities near Portland, Oregon. Lake Oswego and West Linn, which are known as the upscale areas of the Portland Metropolitan area.
There are some other areas near Bend, Oregon, Bull Mountain, Terwilliger, Hillsdale, and the Pearl District, but none of them have the availability of waterfront properties, luxury homes, or high-end shopping, top schools, tight-knit communities, and healthy living options as you will find in Lake Oswego or West Linn.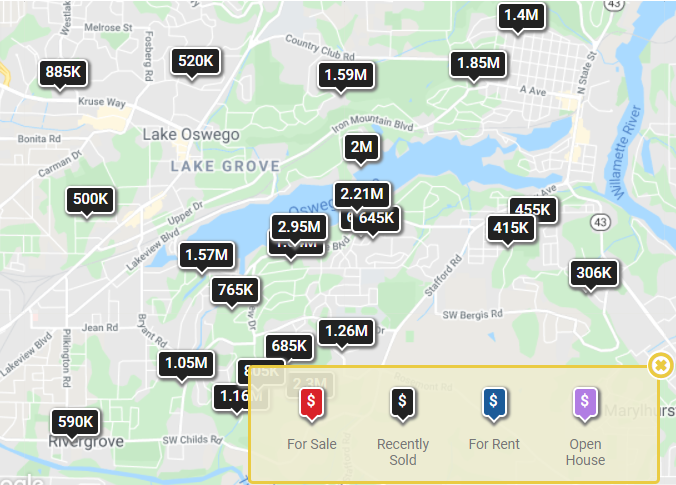 Where Are Bay Area Residents Moving To?
According to moving company founder and CEO, Ryan Carrigan of MoveBuddha, "Every popular moving destination in the Top 15 cities for Bay residents provides lower median real estate values, monthly mortgages, and monthly rent," says Carrigan.
"With the exception of Seattle and New York City, nearly any region in the United States is more affordable than the Bay Area."
Chris Larsson of Oswego Real Estate Group had this to add, "Our team is seeing more people moving in from the Bay Area than ever before. Probably a quarter of all the transactions we facilitated have been from places like Sacramento and San Francisco."
"The thing is, you can sell your home in the Bay Area and get a substantial home here, with property, maybe waterfront, for the same price. It's a no-brainer from a financial perspective. A better lifestyle, slower pace, healthy air and water, and away from the crowds, especially with all that happened in 2020. And you can still get world-class Internet speeds for work and entertainment for people working from home in a place with a much lower cost of living."
The Portland Metro area, and specifically Lake Oswego, and West Linn, are where the most Bay Area families are moving to in Oregon. As well as some other upscale neighborhoods in a few other scattered locations.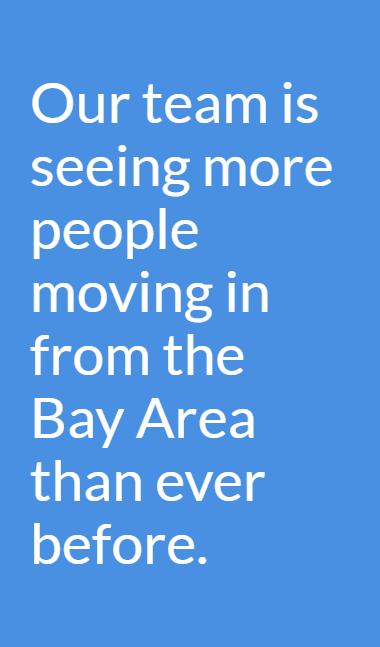 Living in Lake Oswego
Lake Oswego, located 8 miles south of Portland, is primarily a part of Clackamas County, though it does have a small portion extending into both Multnomah and Washington counties.
It has easy access to several major Portland area freeways, including I-5, I-217, and I-205 allowing easy access to all areas of the Portland Metro, as well as a quick way to jump on a freeway and get to the oceans or the mountains.
Lake O (as the locals call it) surrounds 405-acre Oswego Lake and the town was founded in 1847, and further incorporated as Oswego in 1910. The city was the hub of Oregon's brief iron industry in the late 19th century. It has a rich and colorful history as well as 24 parks and nature areas, and almost a dozen well-funded schools.
What is the population of Lake Oswego?
The population in 2010 was 36,619, which was a 3.8% increase over the 2000 population of 35,278. It is estimated the 2020 population was 40,726. It is the 13th largest city in Oregon and the 962nd largest city in the United States.
Lake Oswego Neighborhoods
Lake Oswego is subdivided into 16 neighborhoods. Each area having its own unique style and culture. We have created a listing of all sixteen Lake Oswego neighborhoods and a page for each describing them.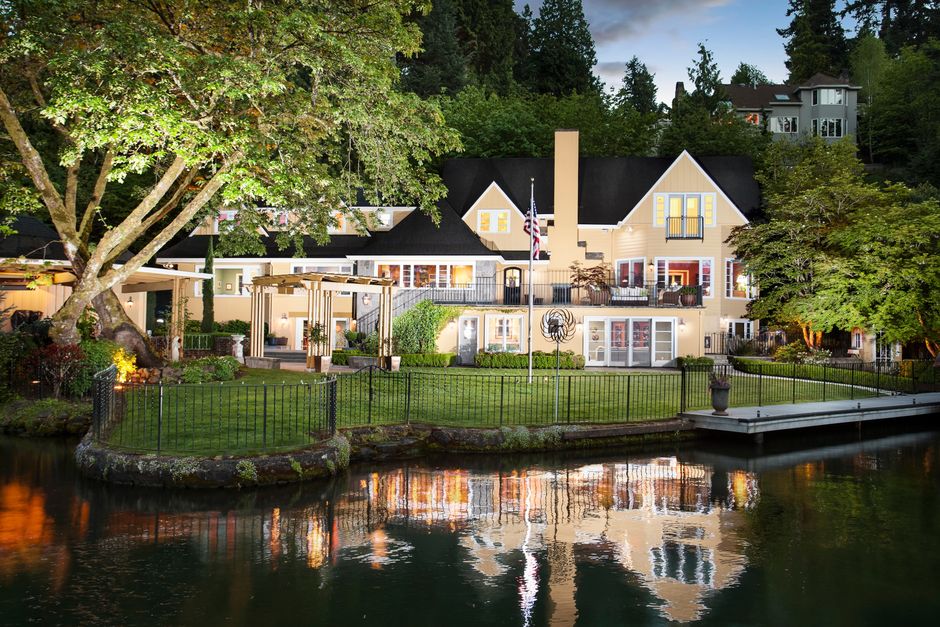 Schools, Parks, Golf, and Shopping in Lake Oswego
There are many upscale shops, markets, cafes, and galleries in Lake Oswego, including several family-owned businesses and restaurants. Everything you need is only a short walk or drive away.
Schools
Lake Oswego School District is a top-rated, public school district located in Lake Oswego, OR. It has 7,066 students in grades K-12 with a student-teacher ratio of 20 to 1. According to state test scores, 75% of students are at least proficient in math and 85% in reading. (source: Niche.com)
The area also contains several private schools, including both pre-schools, Montessori, Pre-K to Kindergarten, K-8, and a K-12 Special Education Academy.
Learning doesn't have to stop when the bell rings. There are several extra-curricular programs both public and private, including youth sports, private tutoring, music, and art programs.
Parks and Nature Areas
The City of Lake Oswego Parks Service maintains more than 460 acres of parks and natural areas. Most of these are natural character parks. Natural areas are vital to our community as a habitat for plants and animals, watershed and stormwater management, and for the community to connect to nature.
The City of Lake Oswego began building pathways that formed walking loops around the City. There are currently five main loops totaling 23.7 miles. The city even had its own Ranger (and Junior Ranger) station as well as "urban wildlife" you wouldn't find in larger cities in the USA.
The lake itself, now called Oswego Lake is a large lake, originally named Waluga (wild swan) by Clackamas Indians, which has been expanded is and currently managed by the Lake Oswego Corporation. The lake supports watercraft, and a dock floats at the lake's east end, where boaters can disembark and walk to the nearby businesses. The main canal from the Tualatin River was dug in 1872. Every few years, the level of the lake is lowered a few feet so that dock and shoreline property owners can make repairs.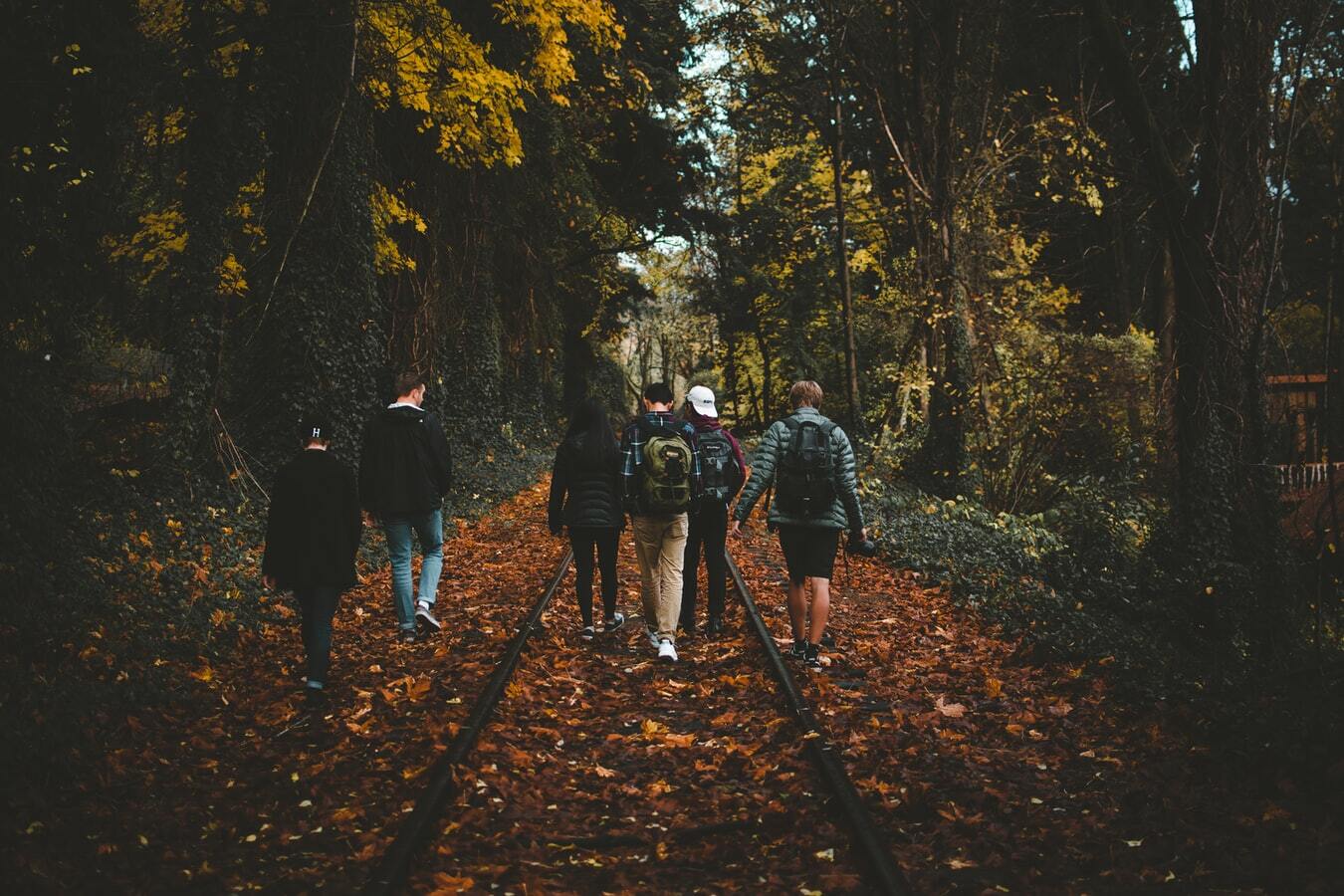 Golf Courses
Lake Oswego is an ideal community for people who love to golf. Three is the prestigious members-only Oswego Lake Country Club, which includes an immaculate historical course built in 1924 and a recently remodeled clubhouse which was built in 1925. It offers a challenging par 71 championship course, instruction, and golf for the entire family. This country club also has many other amenities for the entire family.
Across Oswego Lake is the well-kept Lake Oswego Public Course. Owned by the city, this challenging executive 18-hole Par-3 course has holes ranging from 74–180 yards. Got a couple of hours for lunch? You can knock this course out and get back to the office before anyone knows you were hitting the greens!
Both courses offer online booking options, corporate events, and rooms for events and fundraisers.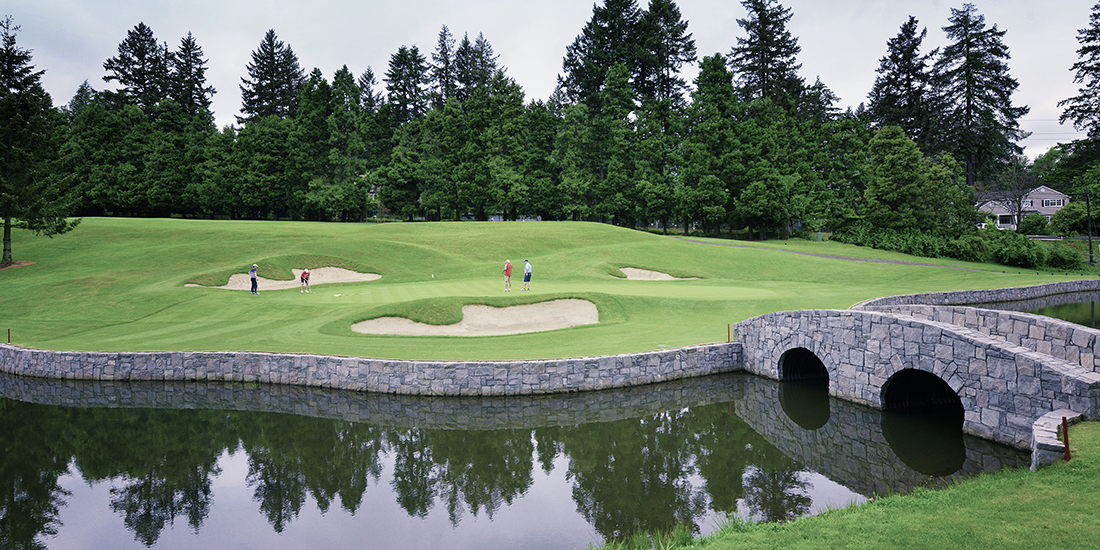 Shopping
The shopping options in and around Lake Oswego cater to almost every taste and style.
If you are looking for the upscale shopping and restaurants of Lake View Village or the many options in Kruse Center, Lake Oswego has something to offer everyone. 
Want even more choice? Try Oswego Towne Square or the high-end shops and restaurants of Bridgeport Village.
The Portland Metro area has world-class shopping including the Nike store on the world-famous Nike World Headquarters, as well as boutiques, galleries, thrift stores, and art studios. Some of the best and most original shopping is found in Oregon. "Keep Portland Weird" as they say.  
Lake Oswego
Average Home Value: $707,852
Medium Income: $100,461
Population: 40,726
Cost of Living vs USA: +44%
San Francisco
Average Home Value: $1,697,500
Medium Income: $96,265
Population: 883,305
Cost of Living vs USA: +80%
West Linn
Average Home Value: $707,852
Medium Income: $100,461
Population: 40,726
Cost of Living vs USA: +37%
Living in West Linn, Oregon
West Linn is a city bordering Lake Oswego and is considered the most affluent city in the Portland Metro Area.
The secret home of CEOs and Celebrities alike, this secluded area boasts amazing views and neighbors you've seen in sports, business magazines, television, or even on the big screen. 
 West Linn has hundreds of miles of parks and trails, wide open spaces, private wooded areas, and clean air and water, away from the hustle and bustle of major freeways and the city, but close enough to get to the city in minutes.
West Linn photo by Dan Myers of the Station B Electric Plant on the Willamette Falls.
This was build just after the first Station A which was the first power plant for long-distance transmission of power in the United States. The electricity generated went 14 miles to Portland.
This is now a national historic site.
In the late 1800s, the upper Willamette Falls river area was used as a way to move logs down the river to paper mills, now long gone.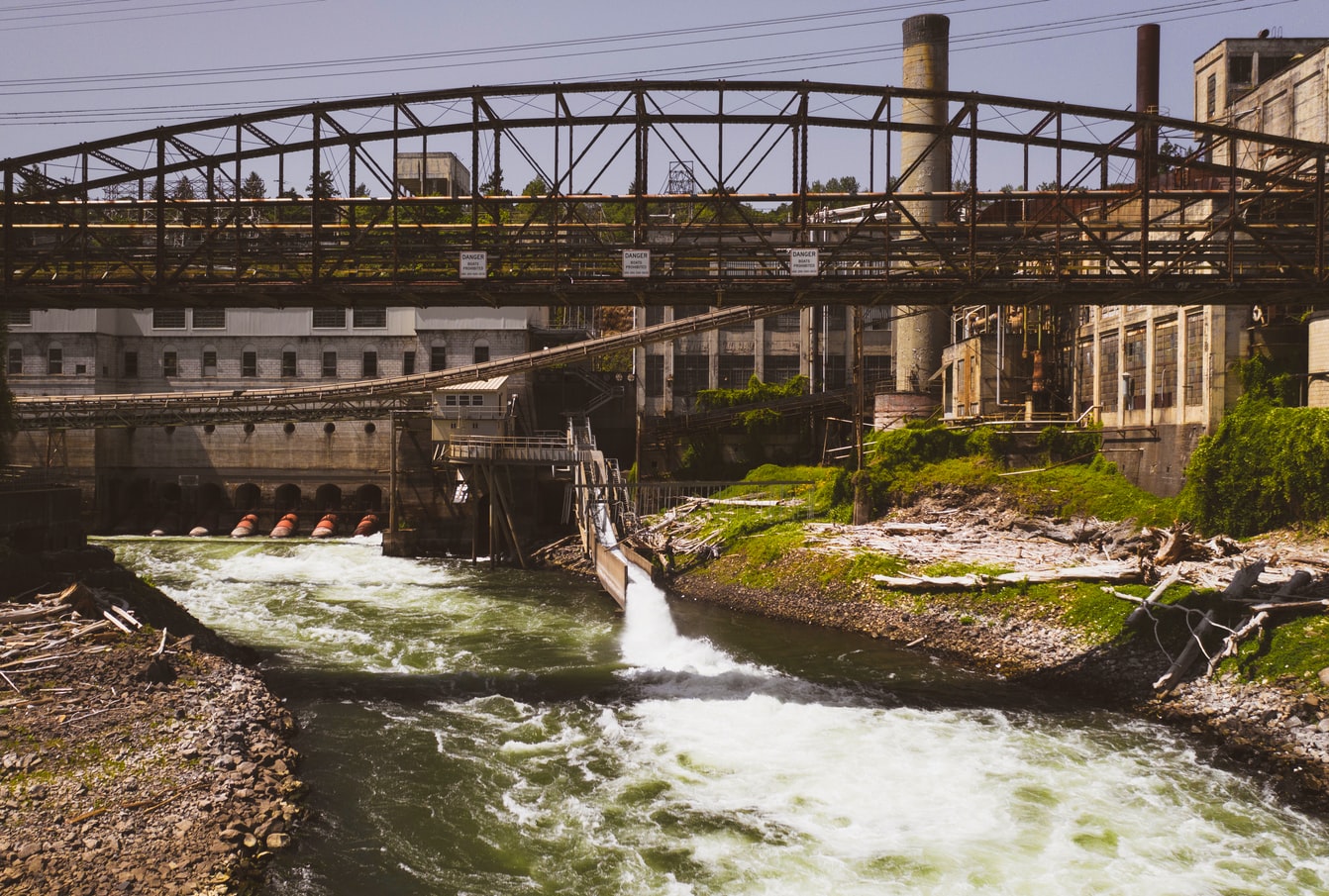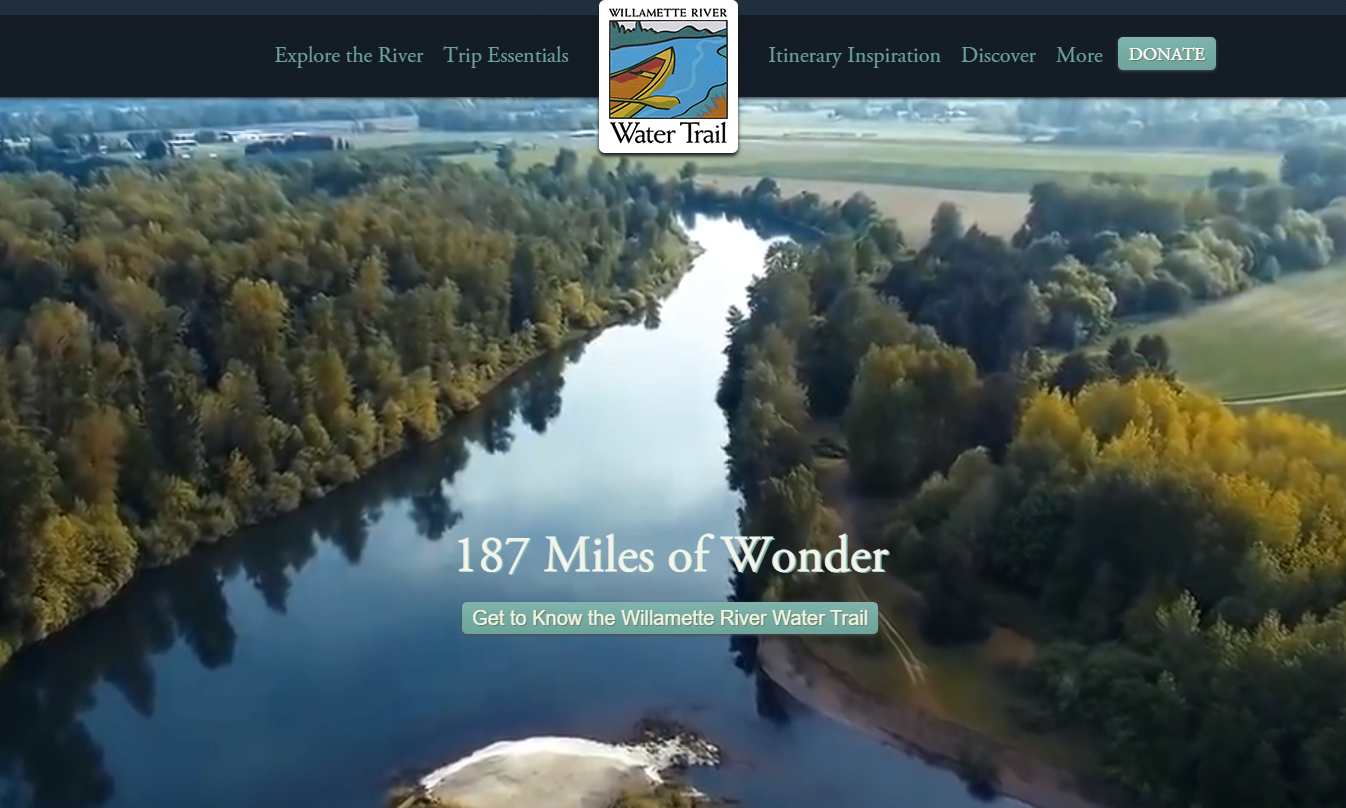 The Willamette River Water Trail is an assemblage of properties that span over 200 miles (including portions of key tributaries) that provide access for paddlers to the Willamette River, or afford opportunities to camp along the river. The trail also has two key guides that enable people to identify campsites, track river features, and that offer a bit of history and information on what can be found as you travel the river. This website is a key resource as well, aiding in trip planning, updating river hazard information and more.
West Linn contains many other parks and nature areas your family will love and with the upscale waterfront homes you deserve on large open developed or partially-developed properties.